There are a lot of companies and enterprises that develop their relations through the online world. For sure, most of them start as a physical company, that with the pass of time they begin to get into the internet world. Despite there are too many kinds of digital marketing strategies, one of the most popular is the email marketing strategy.
We have to know that from the beginning of the creation of the internet, all the businesses around the world have been trying to use it in their favor. However, use different digital tools and strategies is not as simple as some people think. If we don't use the strategies that adjust best to our business, we can fail epically.
For this reason, we want to introduce you to one of the best and reliable strategies that you can use to promote your business. We are talking about email marketing. But you probably could have some questions about this strategy and how it can be useful to your business.
You don't have to worry about it at all because we want to give you a guide with the five secrets to develop the best email marketing strategy. and get success.
What is email marketing?
The first thing we have to know is what email marketing is. Based on that definition, we can start to work on using all the features of this digital strategy to get more clients, increase or earnings, and notify our subscribers about the offers that we can offer them.
Email marketing is a digital marketing strategy designed to promote your business. With this strategy, you need to create a list of subscribers to be able to send them all the news and information that you want to transmit.
All these are based on your need to get more purchases, more clients, and even just more views and clicks. However, it does not only depend to send emails randomly to any email address you find. There are some strategies that you can use to your email marketing campaign be a total success.
5 secrets to developing the best email marketing strategy
At this moment, you have already known all the basic things about email marketing; you are ready to know the five secrets to develop the best email marketing strategy.
1) Make your emails unique and personalized.
The first secret we want to tell you to get success with your email campaign is to be as creative as possible. It is going to call more the attention of the reader, but try to don't overpass a little bit with this process.
We have to remember that if we add too many elements to the email, they are going to last more time to open, and users can lose interest. Ovoid to add videos if it is not necessary, despite they can be very descriptive, it is a little bit complicated to charge.
Keep it simple and make sure that all content can be read. It is essential because a lot of times people use a color combination that doesn't let the readers see what you want to transmit.
Another fact about personalization is not only about creativity but is about making feel the reader confident. You can earn this confidence using the name of the subscriber or if you get it through a lead. The most important is to have the name so you can be able to use it.
Besides, you also can use some sentences to make it feel involved with your business like "hey based and your last visit, we have these recommendations for you" or offer some special offer to those people that visit some special section in your website.
It means that if you have an online clothing shop and some clients were watching the shirts section, you can aboard them in two ways:
Based on their search, recommend them another shirt.
Based on their search, recommend them complementation to those shirts.
At the end of the day, the most important is to create a link with the users and make the proper connections between your website and their needs; and you can do this with email marketing.
2) The segmentation can be your best move.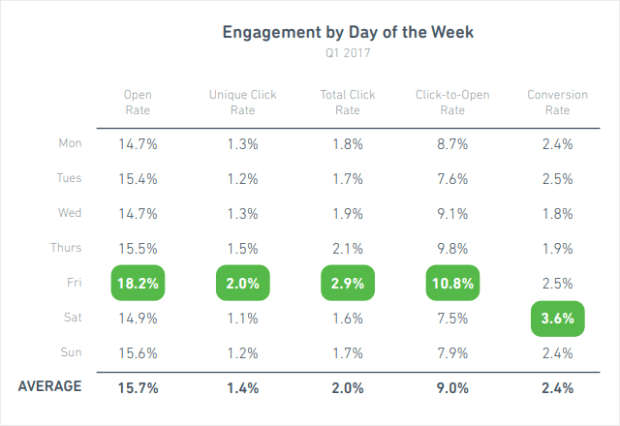 The segmentation of your email marketing campaign can help you to make it more specific. The specificity is going to let you reach each audience in the right way. After all, not everyone was the same likes, interests, and localization.
But, despite this irrefutable fact, there still are companies that send emails to users about events or offers that don't apply to their localization or are related to what they want. At this moment is when the segmentation makes its stellar apparition.
The segmentation is going to separate your email list into different groups based and the quality that you want. If you want to create an email campaign to invite your subscribers for a special event of your business, you can segment the list to send them just to those users that are near the event.
In this way, you are not going to lose your time sending emails to the wrong people. Besides, it is going to let you keep your subscribers and decrease the amount of unsubscribes.
3) Adapt your emails to all the devices.
Certainly, email marketing strategy was one of the first of all, but it does not mean that it did not change with time. We have to remember that today it is more the number of people that use mobile devices to make any digital activity than those that use computers.
For this reason, is indispensable adapt your emails to all kind of devices. There is nothing more annoying than open an email and check that you have to move too much to the left and right to be able to see it.
Most people even do not try to read the email if they look that it is not adapted to their cellphones or tablets. It is the main reason why you should not forget to adapt the content of your email campaign to all kinds of devices.
It will help you to guarantee that every reader receives the message and probably get on your website to know more or make their purchase. After all, this is the purpose of applying a good email marketing strategy.
4) Use automatic email campaigns to get more clicks.
We understand that one of the problems of apply email marketing is the time that it is involved. Besides, there are occasions when we forget to send the email campaign and lost the opportunity to get more clients or subscribers.
However, you do not have to worry about this issue anymore because thinking in this need of several companies started to born new providers dedicated to doing the rough work for you. Most of these providers offer you a global service to improve your email marketing.
They have email creators with templates that you can use to accelerate the process of create the email campaign. After you create the campaign, you only have to get in the list of emails of your subscribers and prepare to send them.
It is when becoming the automatic part these providers offer you send the email campaign by themselves. You only have to set the time and the day in your calendar, and they will do it. Besides, you can create different campaigns based on your segmented groups, and they will send each one of them to the right subscribers.
Also, they can offer you some statistics to know how many of your emails were received or not, and how many of them redirect users to your website or promotion. In this way, you can have all the aspects of email marketing in just one place.
5) Don't forget about the inactive users.
One of the common mistakes that business owners make at the time to create their email marketing strategy is forgetting the inactive users. We have to know that there are some ways to check the behavior of our subscribers on our website.
In this way, you can check which of your subscribers have too much time without interact with your website. It will allow you to create a special email campaign to attract again all those inactive users.
Start to make your email marketing campaign.
To start to make your email campaign there are some steps that you must follow to get success. First of all, as we tell you before, you need to have a good email list to send your email marketing. Some of those emails can become from your website subscribers.
However, with this kind of audience, the problem is that they already know your work and most of them already are your clients. After all, one of the biggest objectives of applies an email marketing strategy. is to get more clients. For this reason, the most recommended is to generate leads to get more emails and get the right audience.
After you get the proper email list, you should search for a find email service provider. This kind of provider is going to help you to segment your audience. It is very useful because it is going to help you to send personalized emails based on the audience that you want to target.
Besides, most of these email service providers not only help you with the segmentation, but they also offer you automation services that are going to send the emails for you. You only have to add the email you want to send and the email list, and they will do the rest of the work.
It works the email marketing.
The success of any email campaign is going to depend on the strategy that you implement. However, some problems could make that our email marketing strategy get failed. The main problem of that is being noticed.
For this reason, companies send thousands of daily emails hoping to get a great response. However, the amount of emails is not the most essential part of email marketing. After all, once you have the list of emails, it is just a thing to send it. But, the success of your campaign mostly depends on the content that you want to send.
You cannot pretend to send the send email to all the people on your list indiscriminately because according to the audience you want to attract, you are going to change the message of your emails.
In this way, email marketing works, but not all companies know how they can do it right. For this reason, we want to tell you the secrets to you can reach the success of your email marketing strategy.
An email marketing strategy is one of the best digital marketing strategies.
Certainly, we have to know that email marketing is not the only strategy that companies and even small businesses can use to promote their products and services. After all, the digital marketing world involves a lot of techniques and strategies.
But, email marketing was one of the first digital marketing strategies to be created. We have to remember that before the creation of social media and mobile devices, people communicate through emails. For this reason, this strategy has been maintained over time and keeps helping most businesses to promote themselves.
The success of your email marketing strategy is in your hands.
As you can see create an email marketing strategy that capable to adapt to your business needs is easier than you could think. The key to the success of your email campaign is in your hands.
You only have to follow all the recommendations that we told you through the secrets of email marketing, and you are not going to have any problem. Do not wait any more time and start to work on your email marketing strategy for your business. You are going to notice the difference between applying our tiny secrets and do not do it.
---
Effective Email Marketing Strategies to Generate More Sales
The number of email users is increasing at an incredible rate every year. By the end of 2022, it is predicted that there will be over 4.2 billion users. Apart from the fact that email remains one of the most popular methods of corporate communication, these figures suggest that email marketing is still a very successful – if not crucial – method of reaching out to potential clients.
Given the fact that over 293 billion emails are sent every day, it's unavoidable to pose the question. How can you make your business stand out in a sea of emails and increase revenue by increasing open and click-through rates?
GetResponse is No.1 email marketing tool. Check here
Effective Email Marketing Strategies
1. Get Personal – But Have Your Boundaries
There's no denying that email customization is a powerful strategy that has been shown to boost the effectiveness of your mail marketing. Personalized promotional mailings had 29 percent higher unique open rates and 41 percent higher unique click rates than non-personalized mailings. The advantages are considerably more extensive. According to anEpson study, 80 percent of customers are more likely to buy from a company that offers a personalized experience.
While familiarising yourself with your consumers is beneficial, you must be careful not to overstep your bounds. Overusing names will make you appear strange to your customers and harm your reputation.
This is where having the correct customer data may be quite beneficial. The use of general user data, such as birth dates, is another method for personalisation.
ALSO READ: Here's How to Run a Successful Email Marketing Campaign in 2021
Birthday emails produce 342 percent more revenue per email, 179 percent higher unique click rates, and 481 percent higher transaction rates than advertising emails, according to Experian study. Isn't this a compelling incentive to incorporate personalised emails into your email marketing strategies?
However, remember that customization entails more than simply including each customer's name in the email. There are a variety of additional options, and it's up to you to experiment and determine which one works best for your email list.
2. Keep Your Subject Lines Short
Only 47% of email recipients open messages based on the subject line, while personalised messages are 22% more likely to be opened. This demonstrates how crucial subject lines are to the success of your email marketing campaign. Statistics suggest that it's not just the content that needs to be considered, but also the number of characters used. In fact, email subject lines containing six to ten words had the highest open rate. Another statistic that works in your favour is that subject lines that convey a sense of urgency or exclusivity have a 22 percent greater open rate.
It can take a long time to come up with the perfect one-liner, even if it appears to be straightforward. Subject lines may make or break the success of your campaign. So, the next time you're putting one together, remember that the more you can say with less, the higher your chances of a successful campaign are.
3. Pick the Right Time for Email Sending
When it comes to the success percentage of your email campaigns, timing is important. You're probably hoping for a higher open and click-through rate, so picking the right time is an important factor to consider. Another reason is that your regular users might wish to interact with your content (share with friends or on social media, etc.). With that in mind, you should use all of the tools at your disposal to figure out when the optimal time is for them.
There is no one-size-fits-all approach to sending. The type of business you own is also a major consideration. Here's a table to assist you to figure out when is the best time to start your business:
There are various marketing automation solutions that can help you run advanced multivariate testing in order to determine the best timing for communicating your audience, therefore it's no surprise that 51% of organisations are now employing automation. As a result, your company will save a significant amount of time and resources, allowing you to concentrate on the most critical components of your email marketing strategy.
You may add AI delivery with the help of technologies like these, which basically means that the automation software learns what resonates most with your audience by tracking their behaviours. Based on previous behaviour, it takes a set amount of time (from the time people enter your email list) to intelligently determine when users engage most with your app. As a result, users will receive your messages at the most optimal time. This form of email optimization can help you avoid wasting time and money on ineffective email marketing techniques.
4. Give Away Freebies
Promotional gifts can not only help you gain more subscribers, but they can also help you earn more money. You may be unsure why you should offer things away for free, but many subscribers enjoy this type of promotional content and are eager to give you their email address in exchange. With a click-through rate of 26 percent to 66 percent, freebies like templates and tools are the most popular.
However, as much as you want your email list to expand, there are some restrictions to obey, and we're referring to the CAN-SPAM Act (Controlling the Assault of Non-Solicited Pornography and Marketing Act). According to the CAN-SPAM Act, every email sent out must include a relevant subject line, your commercial email address at the bottom, and an unsubscribe button — no exceptions.
Even if your subscribers give you their email address in exchange for a gift, you must still observe the law, not only because of the legal ramifications but also because developing trust between your business and your customers is the most crucial marketing plan you have!
5. Send Mobile-Friendly Emails
Consider sending an email that is visually appealing. However, when you open it on your phone, the images are missing and the appearance is unappealing. As a result, your subscribers are unable to communicate with you. This condition could jeopardise the success of your campaign.
Here are some basic design tips to help your marketing approach avoid your subscribers' dislikes:
Make emails with only one column.
Important text should be centred.
Have a call-to-action button that is simple to press.
Increase the text size.
Showcase small images
Cell phones are owned by 80% of Internet users, and this percentage is anticipated to rise in the next years. As a result, you should always include a mobile-friendly design in your email marketing approach. Make sure to deliver high-quality emails to all subscribers, regardless of where they check their email.
6. Segment Your Subscribers
Segmenting your email lists allows you to communicate with your subscribers more directly and intelligently. It provides them with the appropriate information at the appropriate time. The results will be definite if you perform it correctly. Optimove discovered that target groups with up to 150 customers had a $1.90 uplift per customer in their research on the power of segmentation for marketing initiatives. The most significant increase was $0.90 for groups of 1,500 or more. This demonstrates that the smaller the group, the more diverse the variety of campaign outcomes.
Here are a few quick and easy segmentation ideas to get you started:
Demographic data segmentation – One of the most fundamental ways to segment your list is through demographic data (gender, age, location, income level, company position, etc.). Knowing the gender of your consumers will be crucial information if you are a clothing company. If you're a B2B software developer, though, demographics like corporate position will be quite important.
Email engagement segmentation – This may seem simple, but it has a significant impact on the total outcomes. The open rate and click-through rate are the most important KPIs here. You can define active vs. inactive users (for example, someone who hasn't opened your email in 90 days) using this form of segmentation. After you've created this section, you can create an unique re-engaging campaign to target your inactive users.
Segmentation based on previous purchases – Another easy yet effective technique to improve your targeting is to segment based on previous purchases. Sending recommendations for similar purchases made by these customers is a good place to start. Let's pretend someone bought a hair product from your website. You can make an educated guess as to when this product will run out and send an email to the same user requesting a reorder.
Segmentation based on sales funnel position – Segmenting your consumers based on where they are in the sales funnel is a great method to personalize your content. The idea is that you can't send the same message to users at the bottom of the funnel as you can to those at the top. If they're at the bottom of the list — a group of brand-new subscribers – you should give them more generic messages with a variety of items or features. You may utilize that information to figure out what they're interested in and target them more particularly if they've already signed up and interacted with your material.
7. Re-engage with Inactive Customers
If you don't work hard to send compelling and useful material, you'll lose about a quarter of your subscribers each year. Although email list decay is unavoidable, it can be mitigated to some extent. So, how do you keep your subscribers engaged, or, to put it another way, how do you reactivate dormant customers?
To begin, you must first define what inactivity means to you:
What does it mean to you to be inactive, and for how long? Is it, for example, being inactive for three, six, or nine months? Consider what your subscribers are no longer doing that satisfies your inactive criterion. They don't log in as frequently as they used to, or perhaps they haven't bought anything in the last month?
Consider all of your subscribers' behaviours, both positive and negative, that meet your inactive criteria. Many businesses, for example, make every effort to interact with their customers. It gets to the point where they're sending out too many emails, and subscribers aren't finding them useful. Also, smart email design has a lot of power. If your emails aren't user-friendly or mobile-friendly, they may be designated as spam, deleted, or never opened.
When it comes to the correct plan, you must first answer the questions above before focusing on the re-engagement campaign. The win-back can be executed in a variety of ways. Some companies use "we-miss-you" promotions, as well as discounts and promotional coupons – or both.
It's not always simple to come back from a loss. Keep in mind, however, that organisations that invest in re-engaging efforts in their email marketing receive a $28.50 return on their investment for every $1 spent. This indicates that reactivating dormant subscribers is less expensive than obtaining new members.
Whatever approach you use, you may send a certain number of emails and have no response from your subscribers. In this scenario, the simplest course of action is to just inquire about their email preferences. Allow them to choose whether or not they wish to continue receiving your emails. Spending efforts on subscribers who will not return regardless of your strategy is better for your email marketing success than cleaning up your email list.
Conclusion
Testing your email messages is the most effective technique to discover what works best for your company. This can help you avoid typos, errors, bounces, and other issues that may have been avoided if you had sent out test emails before the official one.
It's also worth noting that testing isn't something you should conduct once in a while, but rather on a regular basis. You may learn a lot about how your subscribers respond by experimenting with different variations of the same email campaign. In your upcoming campaigns, you'll know what works well and what has to be improved.
Email marketing is both a tough and fascinating process because there are so many opportunities for growth and success. It's a terrific starting point for developing well-thought-out tactics that, when properly implemented, will result in increased sales. Investing a significant amount of time and effort into engaging with your subscribers as they progress toward becoming loyal customers will put you ahead of the competition.
---
Here's How to Run a Successful Email Marketing Campaign
Email marketing continues to be the most successful marketing channel of digital marketing, underperforming social media, search engine optimization, and affiliate marketing.
What is the reason for this? Why is it that, despite all the buzz about new platforms, decades-old technology remains one of the most successful marketing strategies?
Despite the rise of social media, people still prefer email over other channels. After all, what good is appealing to someone who isn't present?
The majority of people use email, according to statistics, and the number is growing every year.
Furthermore, you own the connections with email marketing, so you don't have to worry about algorithm changes reducing your scope.
That is why it is more essential than ever to create an successful email marketing campaign.
Do you have a good understanding of how to run an effective email marketing campaign? Are you unsure if your email marketing strategy is effective? There's a lot of competition for your audience's attention with about 269 billion emails sent every day.
Those email numbers are also increasing. That's why learning how to do email marketing correctly is critical if you want to meet your target audience and hold their attention.
You'll know the steps to running a good email marketing campaign by the end of this guide, so you can get more exposure, interest, leads, and sales.
What Is an Email Marketing Campaign?
An email marketing campaign is an email sent from a business to one or more customers or prospects. A effective email marketing campaign can motivate recipients to act, connect with your business, and generate more leads and sales.
One of the major benefits of email marketing is that it is still commonly used. In reality, according to our article on why email marketing isn't dead, 90% of adults and 74% of teenagers still use email on a regular basis.
As a result, email marketing is an ideal method for developing consumer relationships and generating leads and sales.
However, before you can run a successful email marketing campaign, you must first prepare so that when you actually send that first email, you are ready to succeed.
Top Tips For Successful Email Marketing Campaigns
1. Build a Targeted Email List
You'll need people to send emails to before you can start sending them. So, how do you begin creating your mailing list? Begin by simply asking people to subscribe via a banner or form on your website.
Did you know that on average, 80% of your website users would leave your site without signing up for your newsletter?
To turn those leaving visitors into subscribers and customers, we suggest using exit-intent popups.
Exit-intent popups track user activity and provide them with a targeted campaign just as they're about to leave your web for good. This inventive technology has the potential to increase your conversions significantly.
2. Know Your Goals
Setting goals is the foundation of all successful marketing, and email marketing is no exception. Consider what you want to do with your email marketing plan. The following are typical email marketing campaign objectives:
Greeting new subscribers and informing them about your company and principles so that you can begin to form a relationship with them.
Increasing content and business interaction, whether you're promoting a webinar or trying to make an initial sale.
Existing subscribers are nurtured by supplying them with something useful.
Subscribers who haven't been involved in a while will be re-engaged.
Subscriber segmentation allows you to deliver more targeted email marketing campaigns.
You may also set email marketing objectives based on your conversion objectives.
3. Understand Email Types
It's also important to understand the various forms of email that can be sent. People classify these in various ways, but here are the three most common email types.
Promotional emails:
Promotional emails, which speak about discounts and deals and are self-promotional, are all too common.
Relational emails:
Then there are relational emails, which execute on your promises to subscribers, such as a weekly newsletter, a free gift, useful information, and so on.
Transactional emails:
There are transactional emails as well, such as:
Confirmations of subscriber signup
Greetings messages
Confirmations of orders or purchases
Changes to subscriber details are acknowledged.
Transactional emails are typically caused by subscribers' activities and are related to a specific action they took on your platform.
Now that you've learned about the different types of emails you can send, you can move on to the next phase in creating an effective email marketing campaign.
4. Know Your Audience
If you've been doing email marketing for a while, you'll probably have a good idea of who your target market is. You'll have to make some informed assumptions to target your content if you're just getting started. Don't worry; you'll start gathering subscriber information the moment you submit your first campaign, so you'll have real data to work with the next time.
Gather data from Google Analytics and your social media accounts in the meantime. Both sources provide information on demographics, venue, and interests, as well as a lot of normal indicators that will help you get a better picture of who your customers are and what they care about. That's a good place to start when it comes to creating successful email marketing campaigns.
5. Use Technology Wisely
The best email marketing services provide software that can assist you in creating more effective email marketing campaigns. Look for characteristics such as:
Campaign design and automation is easy, with templates and workflows included.
Integrations with existing platforms, such as WordPress.
Methods for segmenting the target audience.
In-depth analysis of the success of email campaigns.
Mailchimp's automations, including the ones shown below, will help you schedule transactional emails and blog updates, respond quickly to customers, and build and send promotional and relational emails. These are all good ways to increase your email marketing success.
Looking for an email marketing service? Contact us!
6. Create Great Optins
To run a good campaign, it goes without saying that you need to get people on your email list.
To do so, you'll need to design eye-catching optin forms that will entice people to sign up. Experiment with various types of optin forms on various sections of your website, such as:
When visitors arrive on your web, welcome gates appear. You can also use our page slide feature to direct people to the content as soon as they're ready.
Lightbox popups will appear on any page and briefly hide the rest of the content so that the optin can be seen. These are excellent at converting.
Exit-intent popups appear when a user is about to quit a website. It's a good time to give your lead magnet at this stage.
Put optins in different places and monitor how they appear with rules and page-level targeting for the best performance. This reduces the level of discomfort while retaining effectiveness.
7. Plan Emails and Followups
It's time to plan your email marketing strategy now that you know your targets, email type, and audience, and you've drawn people to your list with targeted optins. This will give you a general idea of what you'll be working on when you start designing the emails in steps 7 through 9.
A strong strategy is to make notes:
We'll look at email frequency in more detail below.
As specified in step #2, the type of email.
A rough outline of the content.
The most important thing you want your subscribers to do is (such as signing up for an event, following you on social media, buying a product).
8. Craft Your Subject Line
The subject line, which is essential in designing people to open and click your emails, is a good place to start for any effective email marketing campaign. An email subject line, like the headline on your blog post, needs to catch people's attention and entice them to read on.
Options for improving your subject lines include:
Telling people what they'll get when they open your emails; there's no need to be clever or witty unless that's the personality of your business.
Personalization, such as using people's names in the subject line, will increase engagement.
To ensure that your emails reach the inbox, avoid spam trigger terms.
Borrowing and adapting one of these high-converting email subject lines for your own use.
9. Write the Copy
After that, you could write your email marketing copy. You'll want to start with a hook that will entice readers to continue reading.
Keep your email marketing copy short and stop pitching your offer too soon for best results. You want people to get comfortable first.
Address subscribers by their first and last names. Emails that are personalized are more successful. Buffer also recommends that you personalise your emails based on the needs of your recipients by sending emails that meet a variety of user requirements. As a result, they are more targeted and more likely to succeed. According to some reports, educating and segmenting your audience will increase your email click through rate by up to 50%.
Other things to think about for your email copy are:
This is a personal story. Being human never harms a business and can also help people bond emotionally. This approach has been used in some of the most effective emails we've seen.
Anything that will be useful to your readers. It might be a piece of material, some valuable data, or the resource you're promoting. Make it obvious how this would benefit them.
A poll, survey, GIF, or video have all been shown to increase reader engagement.
You don't have to include all of them in every email. Your emails should ideally be short, with just a few key points per email. Make your email scannable if you wish to go longer.
The call to action is the final section of your email marketing copy (CTA). When people read your email, your CTA should represent the one thing you want them to do.
CTAs are normally repeated in your email marketing copy. Although you don't want to pitch readers too fast, there will almost certainly be a CTA near the beginning, middle, and end.
The strongest calls to action are simple and to the point. It should be a no-brainer for subscribers to click your link if you've written good copy.
10. Focus on Email Marketing Design
In any effective email marketing campaign, email design is essential. If your emails look negative, it reflects poorly on you and can cause people to avoid reading them. With more people reading emails on mobile devices than ever before, it's important to use a sensitive email template that automatically resizes your email whether it's being read on a phone, tablet, or desktop.
The majority of successful emails contain more text than images. There's no doubt that photos add appeal to your inbox, but keep in mind that many people disable images. That means your email must function even though no one can see it.
Avoid distorting metadata in images, as this is disruptive to email usability. Often, use alt tags to identify images so that people who have them disabled can see what they're meant to see. A good description can persuade subscribers to allow images, which will improve the appearance of your emails.
11. Test and Track
Finally, sending an email is just the first step toward a successful email marketing campaign. To really master it, you must collect data in order to enhance future campaigns.
This entails putting everything to the test, including design and layout, email marketing text, subject lines, and calls to action. Consider playing with email send times and testing emails with various segments.
You'll also want to keep an eye on your service provider's email analytics for opens, clicks, unsubscribes, and forwards. This will help you find out what works and what doesn't when it comes to email marketing.
Another thing to keep an eye on is the sender credibility, which has an effect on email delivery. Use Sender Score to see if your emails have any red flags that could prevent them from reaching their recipients' inboxes.
Finally, keep track of your email subscription list by attempting to re-engage inactive subscribers and, if that fails, deleting them. Fewer active subscribers are better for email marketing open and click rates than a large number of inactive ones.
Conclusion
It's time to rethink your email marketing plan if you've been avoiding it.
For marketers who are able to learn how to do it correctly, email marketing has a huge return. It doesn't have to be overly difficult.
To begin, keep in mind that you're a guest in your subscribers' inboxes. Your subscribers are only one click away from losing interest in your newsletters. Be polite, respectful, and helpful.
You'll need to ask permission when you get started. It is, without a doubt, the best thing to do. It's also a legal necessity in the age of modern data protections, such as the EU's GDPR.
It'll be important for you to keep your promises. Provide people with what they've requested, and send them emails on a regular basis that meet their needs.
It's all about what fits best for you and your company's voice and style when it comes to email automation.
Once you've mastered the fundamentals, you should move on to email segmentation and analytics. To deliver more valuable emails, start sending various types of emails to different groups of people.
What email marketing strategies do you use to keep your subscribers interested? Please Comment!